letterpress lost without u map card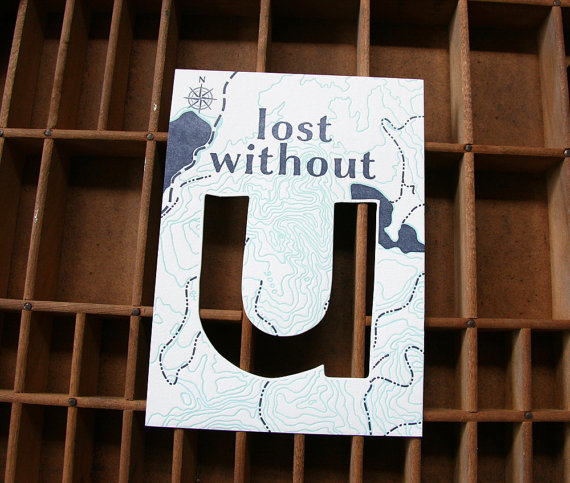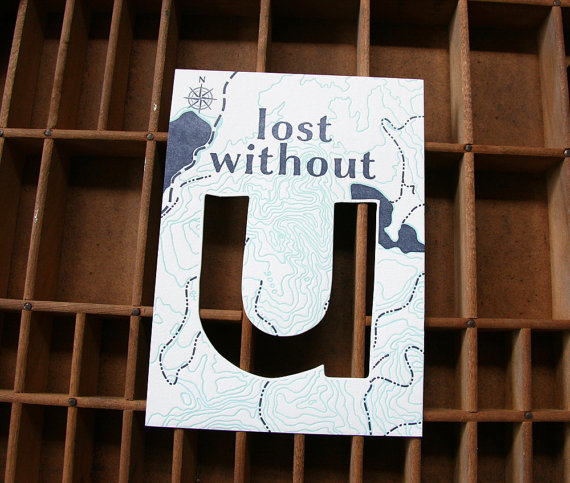 letterpress lost without u map card
Yes, I am lost without u.....
• flat card is letterpress printed in light and dark blue ink on 100% cotton paper
• the "u" is die cut in our studio, card measures approximately 4.5"x6.25"
• accompanied by an A6 kraft envelope and packaged in a clear sleeve
remind your pals, you're still out there somewhere. And to my Yellowstone friends out there, can you see where this map is of? one of my most favorite hikes!