letterpress bear hug gift card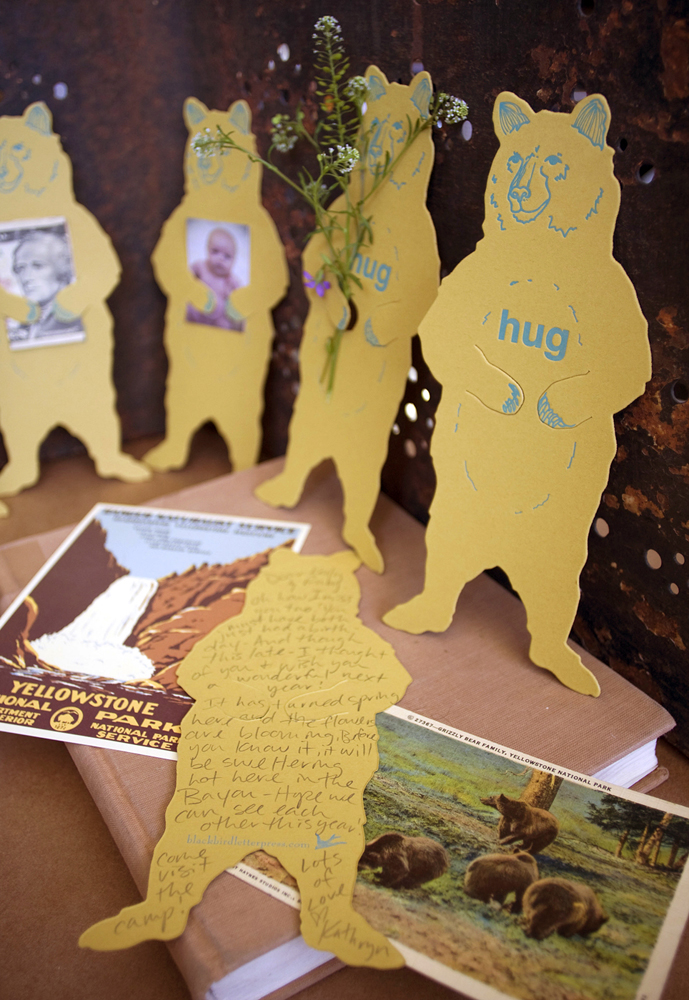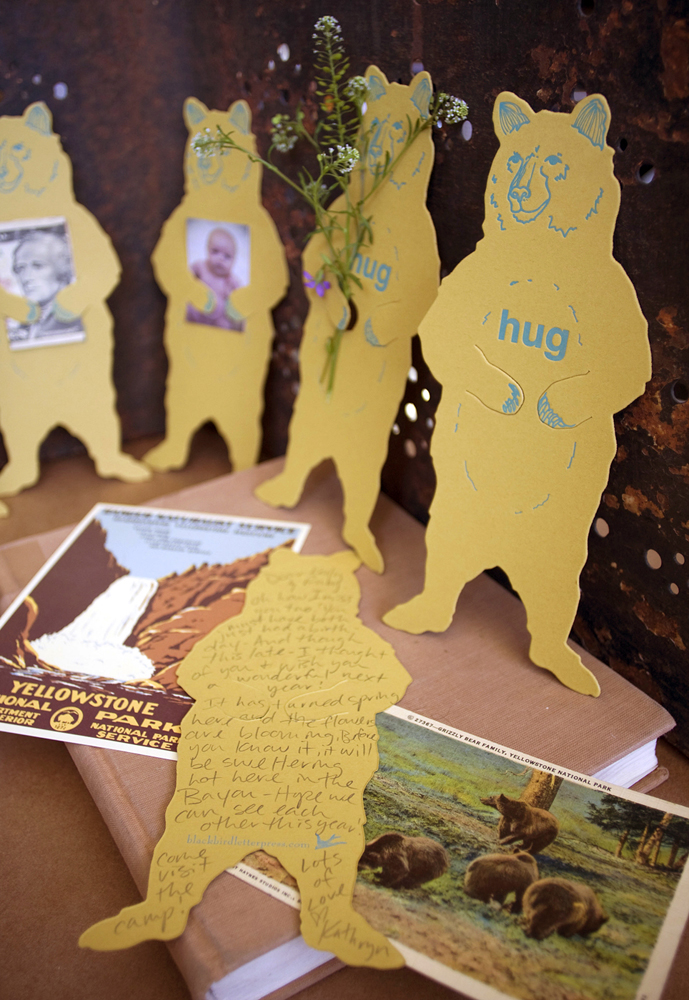 letterpress bear hug gift card
Give someone a bear hug. The Grizzly Bear is the largest predator in Yellowstone. She's feared, celebrated, and once fed at the dump. This card is our homage to this beautiful creature.

Her little arms are ready to fill with a note, some cash, a sweet photo, or a flower. Tell someone how much you love them or share the latest picture of your new baby.

• flat shaped card is letterpress printed in light blue ink on 100# mustard yellow paper
• measures approximately 3.5"x8"
• die cut in our studio, cut to hold a gift card, money, tickets, or a love note
• accompanied by a #10 patterned envelope and packaged in a clear sleeve

Go wild!

Grizzly Bear won Best New Product at the 2012 National Stationery Show (sorry for the low res photo from the show)!!